What motivates you to paint?
Over the years I've come to realize that my creative expression is more of a need or compulsion rather than a desire. I know that I need to do it if I want to feel fulfilled and at peace. If I don't do it, I'll be miserable. So I'm never lacking for motivation–painting is just something I make myself do because I know that it's good for my soul. Being inspired is irrelevant. I just gotta do it, no matter what.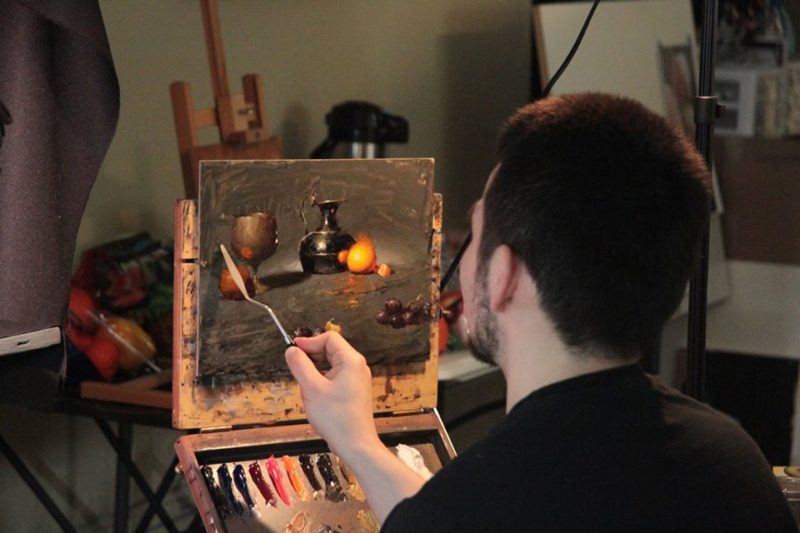 How do you balance family life and art?
Thankfully my wife has been at home watching our children full time for the past 3 years so I can pursue this career full time. So with both of us working at home, we get a lot of small everyday moments together even though I work every day. It has been a learning process. Art is a constant hustle with big financial risks but the freedom of being my own boss is a huge benefit.
Who influences your work?
In the beginning, David Leffel's work made me realize the huge potential for drama in still life. Since then it has been a gradual process of exploration to find my voice and my taste. I need to challenge myself in some way with every painting so that my learning is constant. If I'm not forever learning and evolving, it won't be a sustainable career. If I'm not trying something new, I'll lose interest.
What painting tool can you not live without?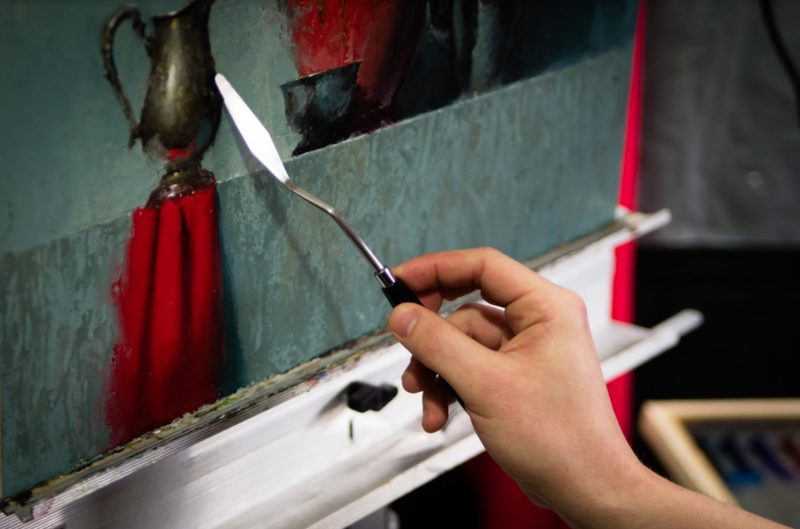 I really think that it's not what you use but more how you use it. So there's no tool that is completely indispensable.
The tool that comes closest to being a must-have is a high quality and very flexible painting knife. I use a Holbein MX 1 knife.
What do you want to instill in your students?
Come to terms with the fact that the journey of learning and improving will never come to an end, so you might as well dive in head first and embrace that long process now. Don't delay, just start. Give your full attention and effort to each moment along the way.
What would you like the viewers of your video to know?
That only nine years ago (in the fall of 2007) I had to ask my instructor how to physically hold a paintbrush. Those first paintings were very bad. Anything is possible with determination and persistence.